Michael Barry, the author of twelve books, was born in Rathcormac, Co. Cork but has lived in the neighbouring town of Fermoy for many years. He travelled widely as a Marine Radio officer before joining the Irish Civil Service as an Aviation Technical Officer in the Dept. of Transport and Power. He served at Cork Airport for 27 years before retiring.
His writing covers a wide range of subjects as indicated by his books:-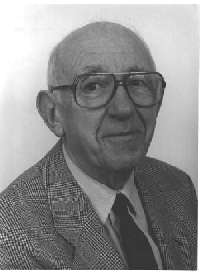 No Flowers By Request (Irish Short Stories)
Poems For Your Pleasure
An Aflair of Honour (Irish Duels and Duellists)
The Romance of Sarah Curran
The Story of Cork Airport
International Aviation Quiz Book Vols. 1
By Pen and PulpIt (Life and Times of the Author Canon Sheehan)
The Mystery of Robert Emmet's Grave
International Aviation Quiz Book Vol.2
Great Aviation Stories Vol. 1
Fermoy GAA Club History 1886-1995
Great Aviation Stories Vol.2
He belongs to the Fermoy Writers Group and is a committee member of Fermoy Historical Society with whom he is a regular lecturer. He contributes articles to various publications and has appeared many times in connection with his writing on Radio and TV.
Michael is at barmik@iol.ie