English & Associates, Solicitors, were established in Fermoy in 1984. It is a general country practice and provides a full range of legal services in Litigation, Conveyancing (Real Estate), Family Law, Probate and Debt Collection.
The firm prides itself in providing a friendly, efficient and high quality service to its clients.




Edna English, solicitor, the principal of the firm, is a graduate of Trinity College, Dublin. She speaks fluent French and Spanish.

The firm boasts many firsts. It broke from tradition in Fermoy when it moved from Patrick Street and established itself on the northern bank of the river Blackwater. It was also the first firm of solicitors in Fermoy with a woman as principal. The firm is located at 1 St. James's Place, opposite Christ Church and Fermoy Town Park.
To contact the firm please telephone +353-25-32344, fax +353-25-32262, e-mail ea@iol.ie.
Please address all correspondence to:-
Edna M. English
1 St. James's Place
Fermoy
Co. Cork
Ireland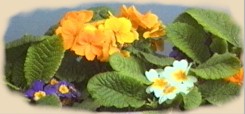 Fermoy Town, St. James's Place, Blackwater Valley, Stay in Fermoy, Fermoy Business Association